The paid survey simply means earning cash or other forms of rewards by completing the surveys that are available in paid survey sites.
Companies need to keep the record about how their products are doing in the market and need to understand consumers' responses towards their products and services. Companies need to conduct regular market research to keep up with the quality of their products. The response of the consumer is very important to the company so, to gather that information company reaches out to various paid survey sites and gives money to the participants in return for their honest feedback or opinions about their products and services.
A paid survey is used to collect information about certain topics, products, and many more. Legit survey sites are usually free to join. Those survey sites that ask you for your credit card details or some money to signup to their site are probably a scam and they won't pay you money. Legit survey sites never ask participants to provide credit card details to them. And if you come across those kinds of sites you should definitely back off. A paid survey is one of the most common ways for general people to earn supplementary income by investing little time and effort. The best thing about it is you don't even need to move an inch from your bed, sofa, or house to carry out an online survey.
Is it worth joining a paid survey sites?
Paid surveys are one of the easiest & free ways you can make money in today's world. All you have to do is give little time and energy to it. You can fill surveys just by sitting on your comfy sofa or watching television. It's easy and simple to carry out things as you must not leave your place to complete the tasks. Paid surveys won't take too much time to complete. However, it may take you 10 -15 minutes to complete a survey that you spend by scrolling through Instagram or Facebook regularly.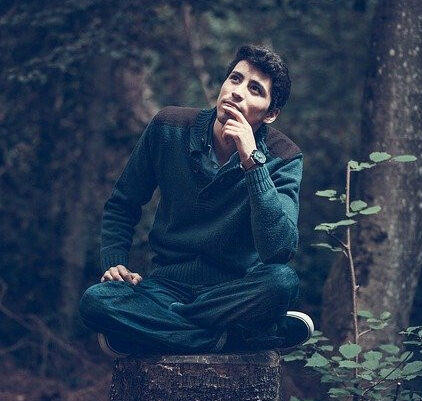 You can take the online paid survey like a side job and earn some extra spending money but don't quit your regular job as you won't make a lot of money from taking the survey. It may be beneficial for you if you have a lot of free time and it is not worth for those who dream of getting rich by taking surveys. You need to qualify first to take the surveys. You can spend 10-15 minutes filling the survey just to get qualified and then you get declined. It takes quite some time to determine whether you are eligible for the survey or not. I personally don't think it's worth spending your time just to make $5. You don't get paid right away after you complete the survey. Every survey site has a minimum threshold amount you need to collect before you can apply for payouts which can take you some time to collect.
If you are a 9-5 job holder then it may not be quiet useful for you. Survey sites won't pay you a lot of money as your 9-5 job and it definitely won't make you rich. Although it doesn't pay you a lot of money, it can contribute to saving for your larger expenses. If you have a lot of free time and you spend it watching random videos, playing games, surfing the internet or doing things that are not productive at all then you should definitely give a thought of joining a paid survey site where you can literally get paid for all those things you normally do in your daily life.
Are paid surveys safe?
It's normal to arise different questions about legitimacy, safety of surveys, and all when you are about to give your valuable time on some survey sites. So, let me help you with that and provide you the necessary information you need to know before you jump into survey sites.
Most of the survey sites are safe but some of the sites out there only exist to scam people. Not all the survey sites are legit but not all of them are scam. There are a lot of survey sites out there that are legit and pay its members and you can totally rely on them. One of the many things that could help you identify whether the site you are on is legit or not is by checking the reviews. Legit survey sites always have a good rating and reviews on Trustpilot. Most of them hold a rating from the BBB ( Better Business Bureau). It's very difficult for a scam site to hold a rating from BBB.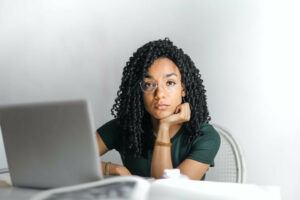 As there are a lot of paid survey sites out there, there is a high chance that you may come across sites that are a scam. You need to be more careful about it and gather all the necessary information before investing your time on it. Legit survey sites do not ask for your credit card details so, if you come across one then you should be aware of it. You should avoid the site that asks you a membership fee or registration fee. You can check the reviews and ratings of the site you are planning to join and determine whether its scam or legit. And the most important thing, if the online surveys for money sites guarantee you that you will get rich by taking surveys than it is basically a lie and you are about to get scammed and you should definitely get out of that particular site. Survey sites won't make you rich but can definitely help you save up some amount of money. Legitimate survey companies respect your privacy and do not ask for your sensitive information. So, you don't have to worry about your personal data or sensitive being misused or stolen from them.
How to earn from the paid survey?
Out of many methods to earn money online paid surveys are one of them. They are one of the fastest and easiest ways to make further money. All you have to do is fill some surveys, answer some questions, and share your opinions.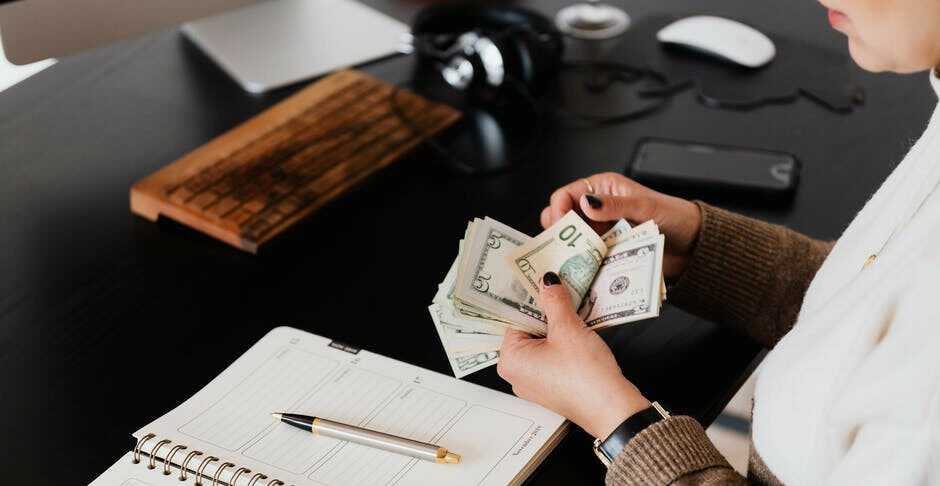 The different site provides you different opportunities to make money. They provide you with a variety of options you could choose to earn money. The earning method of survey sites varies from one another.
Related Article: How To Earn From Surveys?
Some survey sites only provide you with surveys to earn money. You can earn money by filling surveys which you take you only 10-20 minutes to complete. You earn money by providing your honest opinion and feedback for the product or services of a certain company. They provide you with some of the free products to test before they hit the market. All you need to do is use the product and provide your honest opinions on it. Some survey sites provide you with a really fun way to make money that includes watching videos, shopping online, playing games, surfing the internet, and many more.
Paid survey site that is legitimate
There are many online paid survey sites out there that are legit and there are also some sites that are waiting for the perfect time to scam you. Make sure you gather all the necessary information you need to know before joining the survey sites. We don't want our readers to get scammed through those scam sites. So, here is the list of all the legit side that you can join and earn money in a legit and safe manner.
2. Swagbucks
3. Surveyjunkie
4. Isurveyworld
7. Lifepoints
8. Ipsos
10. My Points
11. Opinion outpost
12. Panel opinion
13. Inbox Pound
14. Panelbase
15. Toluna Survey
How does a paid survey site pay you?
A legit survey site always pays you. You can collect your earnings until you reach the minimum threshold amount for cash-out. After you hit the cash-out option, you can simply apply for redemption. Some survey sites pay you only in cash, some reward with gift cards and vouchers only while some provide you with both the options. PayPal can be very significant if you want to pay out in the form of real money. If you are over 18 years of age, it's better to have your own PayPal account. This way the site transfers your earnings to your PayPal. Some survey sites directly transfer your income to your bank account.
Similarly, there are gift card options like Amazon gift card, iTunes gift card, Prepaid Visa Cards, shopping vouchers from your favorite retailers, etc. Some may send you products of your interest in a trial to your doorsteps. You can keep these products for free. If you want to donate your income to NGOs. INGOs and other social welfare organizations, you can directly transact the money to their fund.
It's difficult to find all these facilities on the same site. The sites pay you according to their paying format. So, go in detail of each site before joining them.
Which Paid Survey Sites Pay Cash?
All survey sites are not legit and all legit survey sites do not pay in money. There are many survey sites which offer rewards like e-gift cards, shopping vouchers, charity donation, physical gift cards, etc but no pay money. But many research sites pay you to cash-only or both money and rewards. Here's a list of paid survey sites that pays you money:
1. Swagbucks: Swagbucks is so far the largest and most reliable paid survey site that has paid over 600 million dollars to its users from all over the world.
2. MyPoints: You can withdraw your earnings through PayPal or get gift cards.
3. Valued Opinions: This company gives you $1 to $5 for completing one survey. It indeed pays you in cash.
4. One Poll: You can earn up to $1 for a quick 3-5 minute long survey, a $5 signup bonus, and a $5 referral bonus through PayPal.
5. Toluna Surveys: You can transact your earnings to your PayPal or stick with Amazon and high-street vouchers. You can earn up to $1 for one survey that takes 15 minutes to complete.
6. Lifepoints: Here, you can earn $4-$5 per hour. It will take you 15 minutes to complete one survey. You will get your bucks through PayPal.
7. InboxPounds: InboxPounds is another survey site that pays you real money for completing its surveys and mini tasks. You can earn up to $1 per survey and $20 is the minimum redemption threshold.
8. Nielsen Research: Neilsen is a global market research company. Here, you can earn up to $1500 in one month depending on the number of surveys you take.
9. Opinion Outpost: Opinion Outpost is a survey site with quick surveys of about 10 minutes and a minimum threshold of nearly $3. You can earn $0.5 to $1 for one survey with this site. And yes, it pays you by PayPal or Amazon Vouchers.
10. I-say(IPSOS): I-say is a global survey site and a branch of IPSOS. They pay your money through PayPal and other rewards options.
11.Panel Opinion: Their reward for you is only in the form of money. You can earn up to $4 for a single survey taking around 10 to 15 minutes. Its minimum withdrawal threshold is $10.
12. Pinecone Research: You can get free products to test and to keep. The minimum reward threshold amount and your money per survey are $4. You will get your money in your PayPal account.
13. PanelBase: They reward you in money, vouchers, and prize draw. It gives you a $3 signup bonus, $2 per survey, and has a minimum reward threshold of $10.
14. Survey Junkie: You can earn $1 to $2 for one survey with this site and payout through PayPal.
15. InboxDollars: Earn $5 for registration and $0.5 to $5 each time you complete a survey. The minimum cashout amount is $30.
Are Online Paid Surveys Available Worldwide?
Online surveys for money sites are spreading and growing with the development of technologies and it is no strange thing that people have started to sit in front of their computer and take surveys the whole day in different trustworthy survey sites. As you can see, it has lured you to this site. Paid surveys are more popular in countries like United States, United Kingdom, Canada & Australia. Many survey sites are specifically available in those countries only. You have to enter your nationality and location details before signing up. You will be disqualified if you are not from one of the mentioned countries on such sites.
But, don't worry my friend, there are many global paid survey sites like:-
–Swagbucks
–iSurveyWorld
–Toluna Surveys
–InboxDollars
–Survey Downline
You can easily become a member of these survey companies if paid survey is legal in your country. It is not accessible in many countries. So, it depends on where you live.
Things To See Before Joining Paid Survey Sites
Paid surveys take your product reviews, feedbacks, and opinions about different topics and compensate you for your precious time. They just pay you worth your free time. So do not expect to get rich or earn a large amount of money through survey sites. Be careful, many fraud and scam sites pretending to be a legit one can steal your personal details. Here's a list of things that you should think of before registering on Survey Sites:
– A legit paid survey site is free to join and doesn't ask you to pay for your activities on the site. It will be better for you to avoid such sites.
– Never join a site that asks your credit card details or private bank information. They can make the wrong use of the details to break into your bank account and transact your money without your permission.
– Always keep your eye on their rewards and select the sites with reliable and better reward options. Some sites may fool you by showing flashing amounts but you have to be smart enough to identify legit and scam sites. It's better to pick the one with a higher signup bonus, good referral perks, and loyalty rewards.
– Let me inform you that most of the survey companies provide e-gift cards, shopping vouchers, charity donation options, and other redemption options along with money while some sites only reward you money. So, check that out and see which one matches your interest.
– If you are interested in product trial, go for those sites which allow you to tests products for free.
– Plan to payout immediately after you reach the threshold amount because you never know. The sites may erase your earnings or remove you from their site at the time of payout.
Who Shouldn't Join and Take Paid Survey?
Your monetary need is increasing along with your fundamental needs. So, you may want to add some bucks to your major income. Online paid surveys can become your savior in such conditions. If you have around two to three free hours from your regular job, you can spend that taking online surveys. But you shouldn't join it if you are making good money from your regular working hours and by working overtime. I have already mentioned that surveys don't make enough money for you to earn a living or own a house. Don't give up your 9-5 job for taking surveys. This won't take you anywhere.
Most of the survey companies pay their users through PayPal. It's better to create your own account on PayPal. It won't make much sense in joining survey sites if PayPal is not accessible in your country or if you are too young. You can have your own account on PayPal after you reach 18. People of 13 years of age and older are allowed to take surveys on average. This way, you will have to depend on your parents until you turn 18. These sites expect sensible and informative feedback from their members. So, paid surveys are definitely not for kids.
Pros and Cons of Paid Survey
Pros
You can take many benefits from survey sites. It has satisfied its users and has become more and more popular.
– Here you are working as a freelancer. You don't have to go to your office, there's no schedule, no boss and no time limits. You can several surveys back to back. You can do your everyday household work while taking surveys and earn your rewards.
– Completing the surveys do not take too long. It is not so tiring and annoying. Invest your free time and stick with your normal routine.
– The survey topics are very interesting and informative. It covers business, politics, entertainment, food and travel vlogs, social media, etc. This is the platform where your voice gets amplified and valued.
– The honest reviews and appropriate feedback from the real consumers will definitely result in a better quality of products and services. It creates a good understanding between the producers and consumers.
Cons
There come cons along with the list of pros. Here are the things that you confuse you from joining survey sites.
– You may not qualify to join many survey sites. They are more common in the US, the UK, Canada, and Australia. Some sites only take members from such native English speaking countries. There are very few sites in other countries.
– Your email inbox will be filled with email spams if you join the wrong site.
-There are many scam sites. So, you need to be more careful.
Final Verdict
I'm sure you got a gist of what paid surveys are about after going through this review. They collect qualitative reviews and general suggestions about different products from its members which is required for brands and businesses to improve the quality of their products and services. And in return, you get rewarded with money, gift cards, and products for free. So, it is a win-win situation for all the users, the survey sites, and businesses. There are many perks of being a member of such market research companies as your voice gets amplified.
It is a legitimate way of earning money without any risk. You shouldn't move an inch from your bed to take surveys. It is best for you if you are a student, a low-time job holder, a housewife, or jobless with around two to three free hours in a day. Rather than wasting your time watching random videos on youtube, you can join these sites where you can play games, watch videos and do much more stuff along with taking surveys and get paid in return.
We have listed the survey sites that are legitimate and which pays you real money for your efficiency. If you are thinking of earning extra bucks, join your favorite survey site and start making money right now.
Lastly, here are some related article of  Legit Survey Sites that you may like to read:-
You can click in the links below according to your country and read about top legitimate paid survey sites that are available in these countries.
Read⇒ USA: Top 7 Legit Paid Survey Sites
Read ⇒ Canada: Top 7 Legit Paid Survey Sites