3 Min Read
Surveys are the easiest and common way to make money in today's world. Firstly, you need to understand everything about surveys before Jumping into any site. So, let's get started.
Online paid Surveys means earning money as well as other forms of rewards for completing the tasks provided to you. It is quite popular and many people are taking online surveys for money. You have to sign up first to get started. The survey sites also provide you with a signup bonus as a signup gift.

The thing that you should always keep in mind is that you won't get rich by taking surveys. Any sites which guarantee you that you could get rich by taking surveys through their site is probably a scam and you need to leave the site ASAP. Another important thing you that you should remember is legit survey sites never asks you sensitive information or credit card details. If you come across sites that ask you membership fees or credit card details you need to get to the conclusion that they are scam and its best to exit. You also need to gather all the necessary information and check whether the site is genuine or not before joining them.
Those are the basic things you need to know before taking surveys. Now let me provide you with information on how you can earn money from surveys. So, let's get into it.
The task you need to complete to earn rewards from survey sites varies from one another. Here, I have mentioned some common methods to earn money from survey sites.
1. Taking surveys
Taking surveys is one of the most common ways to earn from online surveys for money sites. You can find it on almost every site. It is also the fastest way to collect the minimum threshold amount as it usually takes 15-20 minutes to complete a survey. The thing about taking a survey is you need to get qualified first to take surveys. You will also be provided with the expected time period and the amount you could earn by completing one survey which is a good thing. You should definitely take surveys if you want to earn a good amount of money.
2. Watching videos
Watching videos is another fun and easy way to make money online. If you are someone who spends your day watching random videos on YouTube, Facebook, or Instagram, it might be a great opportunity for you to make some money from it. You can earn rewards instantly by watching videos until the end. You will also be provided with different categories including food, travel vlogs, movie trailers, and many more. You can watch whichever you prefer. So, if you go for videos you can easily earn points in a fun way, for watching interesting videos.
3. Referring friends
If you enjoy making money through paid survey sites you might also want to encourage your friends and family to use it instead of wasting their time online doing nothing. One of the easiest ways to make money in survey sites is by sending referral links or code to your friends and family. If they join the survey site through your referral link you will earn a certain percentage of what they have earned every time they checkout. The percentage varies from each site. For example, if your referral earns $60 in their first month you will receive a certain percentage of their earning which will be automatically credited to your account.
4 shopping online
If you love shopping online then it might be great news for you. You can receive a cashback for every dollar you spend from major retailers. The online stores probably include Amazon, Walmart, Best Buy, and others. The online survey sites earn a commission for every purchase you make and they return it to you in the form of points for every dollar you spend.
5. Reading Emails
Reading emails is another way to earn money from survey sites. All you have to do is read promotional emails of different products from various companies and you will get paid for every email you read.
6. Playing Games
There are many survey sites like DailyRewards, SurveyMonkey, MyPoints, etc that pay you for playing games. You randomly spend hours playing online games. So it is better to invest your time in such a platform which pays you for playing games too. It is not available in all the survey sites. If you are enthusiastic about games then you can choose these sites. Else, there are many other earning options. The online games available on popular survey sites are Dynomite, Vegas Nights, Swalpt, Wheel of Fortune, Bewejeled Blitz, etc.
Some of the Top Paying Survey Sites
As you are checking on how can you earn money from paid surveys, you will surely want to know some survey sites that pay well. Here's a list of some top paying survey sites:
– Inbox Dollars: It is one of the united states based legit paid survey sites. This site was featured on Good Morning America as one of its work from home options. You can make $0.5 to $10 from one survey. You can shop, play games, surf the internet, take surveys, and get paid through PayPal.
– Swagbuck: It is available in several countries & also known as one of the legit & best paid survey sites for Canada. Swagbucks offers a wide variety of earning and redemption options. It normally pays $0.52 to $5 per survey. You can easily make $30 from the site even if you invested one hour per day.
– Pinecone Research: In this, online survey for money sites you need to be invited by the user of this platform. You can make up to $3.89 for one survey and cash out through PayPal. Though the payments are high, you can signup through invites only. You can find a sign-up form for yourself on different website ads.
– Toluna Surveys: It is a chiefly UK-based survey site and available in different countries. It will pay you $0.3- $3 for completing one survey. You can redeem money or gift vouchers.
–PrizeRebel: PrizeRebel is famous for providing quick and fun paid surveys. This is that survey for money site which is accessible in several countries with an approximate reward of up to $1500 in one month.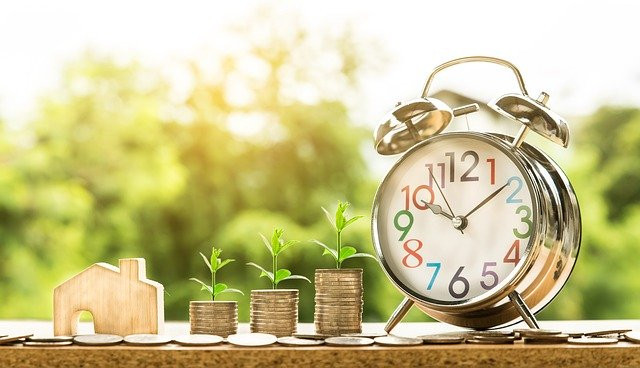 Rewards Offered by the Survey Sites
Most of the survey sites give you a certain number of points for each task you complete. All you have to do is accumulate those points until you hit the minimum redemption amount. Once you collect the threshold amount, you can easily convert your points into the rewards provided by the site. The popular redemption options are:
– Cash: All the survey sites except some pay money through PayPal. While some sites only provide other rewards. They mainly transact through PayPal. Some sites may transfer you earning directly to your bank account. If not they transfer your money to the given PayPal account which you can transfer to your bank account. But remember, never give your private card details other than necessary ones.
– Gift cards: You can exchange points for e-gift cards or physical gift cards of your favorite store. Some of the most common gift cards are Amazon gift cards, Target gift cards, Starbucks gift cards, iTunes gift cards, etc. Some sites may also provide you Prepaid Visa Cards. You can use these gift cards online to get services from the respective stores.
– Vouchers: These are similar to gift cards. Shopping vouchers are more common. You get discount vouchers from the high street retailers around your area and use it to get a special discount while shopping.
-Donation: If you want to donate your earnings to charity organizations, you can directly transfer your money to the organization's fund. If you are a philanthropist than this may be a good redemption option for you.
– Product Trial: Well, this is not something you redeem from your collected points. However, you can apply for a product trial on some sites, to get free products that you have to review later.
How Can I Redeem My Earnings?
You can choose how you want to redeem your income on the site. If you wish to cash out then you can simply provide your account number on PayPal or a specified bank. Some sites pay you in a day, some in a week while some sites may take a few weeks. You can check out the time duration before you sign up on the site.
Similarly, if you want gift cards or vouchers, go to the store and find suitable gift cards for you. They send you e-gift cards and vouchers which you can use online to get discounts on your favorite store. If you choose to donate, your amount will be funded with your name on that organization. The products that you choose for a product trial will be delivered to your doorsteps within a week for free.
Final Note:
If you have any doubts about their payment then let me tell you that the legit paid survey sites pay their users. You can see many positive reviews from the users on their sites saying that they got paid for completing tasks on the site. But you have to be careful because there are many scam sites that give you false hope of making you rich by flashing their fake banners. Don't get tempted by such sites. Always investigate the site before joining it.
Related: Legit Survey Sites Articles.
You can click in the links below according to your country and read about top legitimate paid survey sites that are available in these countries.
Read⇒ USA: Top 7 Legit Paid Survey Sites
Read ⇒ Canada: Top 7 Legit Paid Survey Sites