Severodonetsk largely controlled by Russia - Zelenskyi: Defensive Ukrainian forces inflict losses on Russia
Serhii Haidai, the governor of the Luhansk region, said on Wednesday that Severodonetsk was largely under Russian control. However, the neighboring city of Lysytshansk is still under Ukrainian rule, Haidai adds.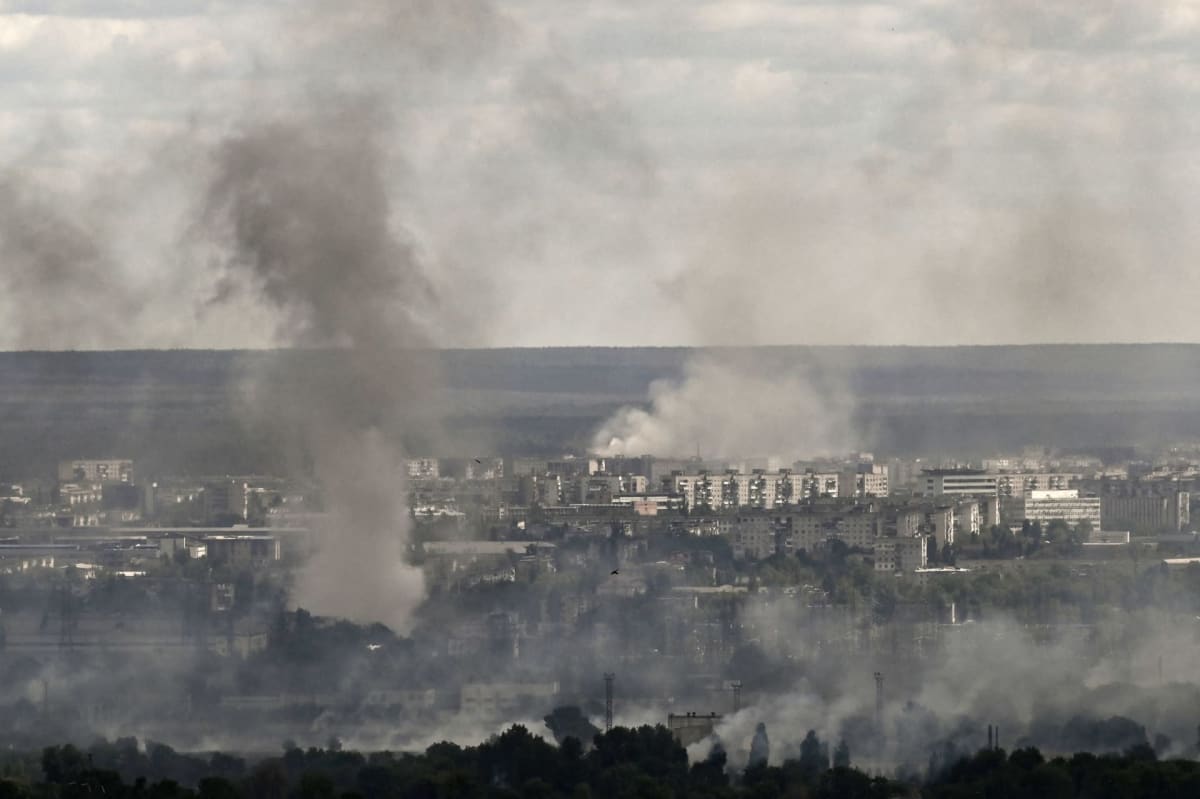 Photo: Aris Messinis / AFP
Smoke and dust rise into the air in Severodonetsk as a result of fighting.
As a result of the fighting in Severodonetsk on Tuesday, there was smoke and dust in the air.
Ukrainian troops fighting in Severodonetsk have caused massive losses to Russian troops in difficult and fierce fighting, says Ukrainian President Volodymyr Zelensky.
Zelensky spoke about it in his daily speech Wednesday night.
- From many angles, the fate of the Donbas region will be decided there, Zelenskyi says.
The governor of the Luhansk region, Serhii Haidai, said earlier in his Telegram account on Wednesday that Severodonetsk was largely under Russian control after the fighting.
- We still have an industrial area (in Severodonetsk), there are no Russians there. Fighting is still going on in the streets within the city, Haida said.
- The Russians are shooting everything, they are destroying houses in Severodonetsk with tanks and artillery. The industrial area is also being fired, but the fight continues, our friends are resisting the streets, Haida added.
At the same time, however, the neighboring city of Lysyzhansk is still under the control of Ukrainian forces, Haidai told Telegram. However, Lysytshansk has suffered massive damage as a result of round-the-clock artillery fire by Russian troops.
Severodonetsk and Lysychansk are separated by a river. Both cities have been the last places ruled by Ukrainians in the Luhansk region.
According to Haida, about 90 percent of the Luhansk region is temporarily under Russian control, but Ukrainian forces should not be at risk of the blockade, writes the BBC's website(switch to another service).