EU oil ban from Russia becoming partial, oil should continue to be imported by pipeline
The European Union is banning the import of Russian oil for the most part. The European Council is meeting at the best time for new sanctions.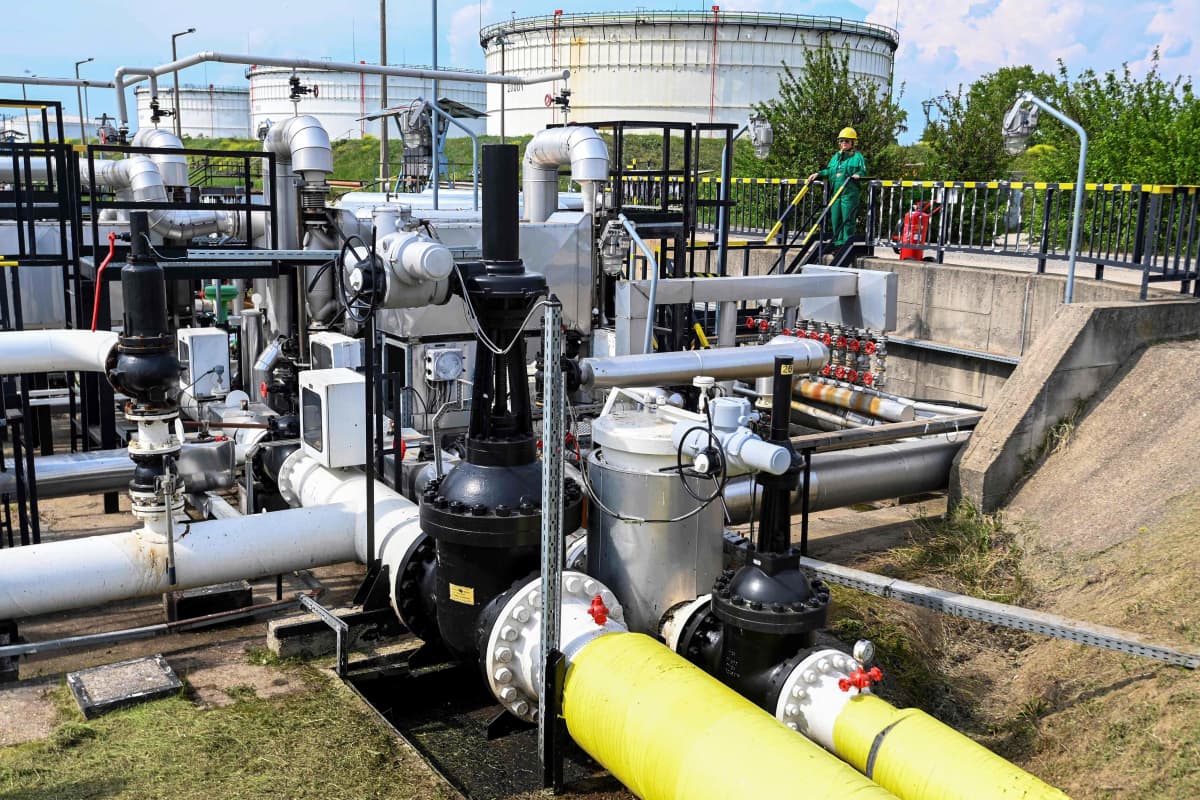 Druzhba, or "Friendship," is Russia's leading network of oil pipelines to Europe. The picture shows the receiving station of the network in Hungary. Photo: Attila Kisbenedek / AFP
European Union leaders are coming to an end to a partial ban on Russian oil imports. EU leaders are at their best at a summit in Brussels, including the sixth round of sanctions on Russia over oil.
According to a draft proposal seen by Reuters, the import of oil from Russia would be banned, but oil could still be imported through the pipeline with a temporary exemption.
Hungary, Slovakia, and the Czech Republic, for example, do not have a maritime border and would therefore not even be able to import oil directly by tanker. Hungary, in particular, which imports most of its oil from Russia, has strongly opposed the oil ban.
According to an EU source interviewed by the AP, a ban on oil transported by sea would halt at least two-thirds of Russia's oil exports. On oil imports from the European Union(switch to another service)Russia's share has been almost a third.
The draft proposal calls for fair competition and equality in the EU internal market. This suggests that only some EU member states can import cheap oil from Russia via pipelines while others have to buy more expensive oil elsewhere, which can distort competition in the internal market.
Otherwise, there is no exact agreement on the sanctions package yet, as countries heavily dependent on Russian oil are reluctant to accept it. According to diplomatic sources, a decision on the sanctions package may not be reached during the two-day meeting.