Correspondent's analysis: Finland's NATO goals are being promoted and supported, despite Turkey's opposition
Turkey's public slowdown overshadows Finland's NATO process. However, some countries are already contributing to the approval process, writes Yle's Brussels correspondent Rikhard Husu.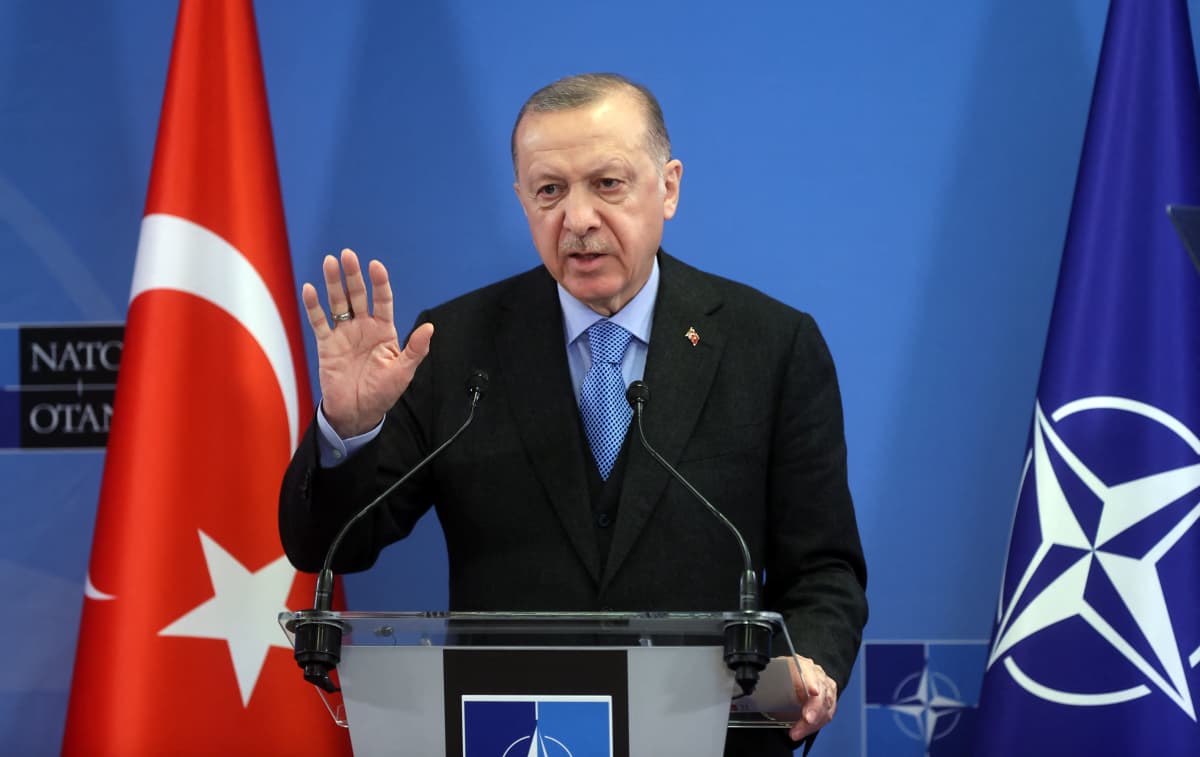 Photo: STELLA Pictures / ddp / abaca press
BRUSSELS The NATO Council has not yet given the green light to start membership talks, due to opposition from Turkey. President Recep Tayyip Erdogan last reiterated today that Turkey's response to Finland's and Sweden's requests is no.
Foreign Minister Pekka Haavisto (Greens) estimates that a delay of several days or even weeks may result from Turkey's opposition. According to Haavisto, it is even possible that consultations with Turkey will have to continue until the NATO summit in late June.
This would be a significant delay compared to the most optimistic estimates that Finland and Sweden could become observers of NATO in as little as a couple of weeks. This assessment was made by NATO Secretary-General Jens Stoltenberg in an interview with Yle.
The prolongation of the process will also inevitably prolong the "gray time" between application for membership and admission to membership, which has been estimated to involve external security risks. This is certainly known to the Turkish leadership, which is hoping for concessions from Finland and Sweden in return for NATO security guarantees.
On the other hand, despite the tight timetable, Finland and Sweden are unable to make concessions to Turkey that are contrary to democracy, the rule of law, and international agreements.
The sources that follow the security policy I am talking about do not believe that the NATO applications of Finland and Sweden will fall against the Turkish opposition. An agreement with Erdogan will be found, sooner or later.
It is also worth remembering that Finland's membership goals are being promoted in many NATO countries, regardless of Turkey. Of the large NATO countries, the German government was among the first to announce(switch to another service)support for the adoption of Finland's accession documents.
The German government is therefore in favor of approving the accession protocols of Finland and Sweden, although accession talks have not been formally opened in the North Atlantic Council.
Even more important was the strong support expressed by President Joe Biden for the membership of Finland and Sweden. Biden promised to promote the expeditious processing of the membership application in the U.S. Senate. Finland's journey towards NATO will therefore continue despite the slowdown in Turkey.