Summer in Helsinki how the people dressed for the first days
Now it's worth enjoying because it's raining and getting cold - that's how the people of Helsinki dressed for the first days of summer
upcoming summer style with a collared skirt as well.
Today, Tuesday, and tomorrow Wednesday, Helsinki is still warm in summer, says Yle meteorologist Matti Huutonen. On Thursday, however, we will return to the colder and more unstable spring weather. Temperatures drop from just over 20 degrees back to around 10-15 degrees.
According to Huutonen, one outfit does not last all week, but it is good to have rubber boots and warm clothes with you for the rest of the week. On the first warm day of the summer, we asked how the people of Helsinki dressed and how they have prepared for the changing weather conditions in the early summer.
- Occasionally there are cool gusts of wind, but it doesn't hurt. It just really refreshes when otherwise the sun is roasting.
Manninen often looks at the weather information carefully before leaving. If it looks like the temperature is starting to approach ten degrees in the evening, he will start considering bringing a jacket. From the summer, he expects to be able to be outside late without thinking too much about clothing.
- You can be there in the parks, and spend as much time outdoors as you feel good. No need to freeze again, Manninen sums up.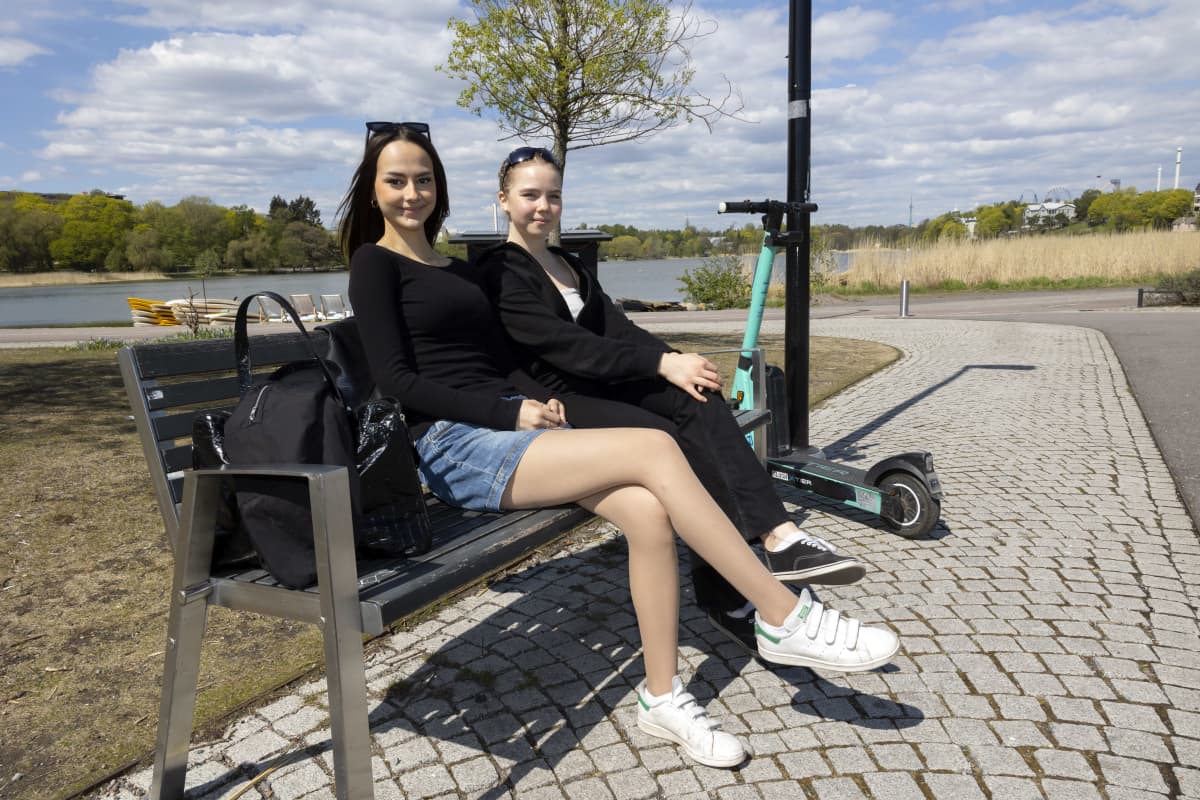 Gaia Tuominen, 17, is happy to wear a denim skirt today. Photo: Matti Myller / Yle
- It's good to have a skirt on, it will give you a summery feel. In the summer, I have a lot of outfits that I like to wear over and over again on different days. It's nice to think about summer outfits and what they look like.
She has varied the weather with a top and a black long-sleeved shirt.
- At one point it was even a little warm, so I was just on top. But sometimes, if it's windy, then it's good to have long sleeves.
Tytti Lehti, 18, says that she likes to wear different skirts, even though black jeans have been selected today. The magazine says it has put on a little too much. If it gets too hot, he'll just take off his jacket.
The magazine ponders that in the summer you have to think about whether you should also bring a hoodie or a jacket.
- I always check the weather report for what to wear.